We sail the following classes:
16ft Skiffs
These great Australian 3-handed skiffs have been sailed at Port Hunter since 1913. Over the years they have evolved into a very fast sailing boat that is still slightly easier to sail than the other classic skiff classes.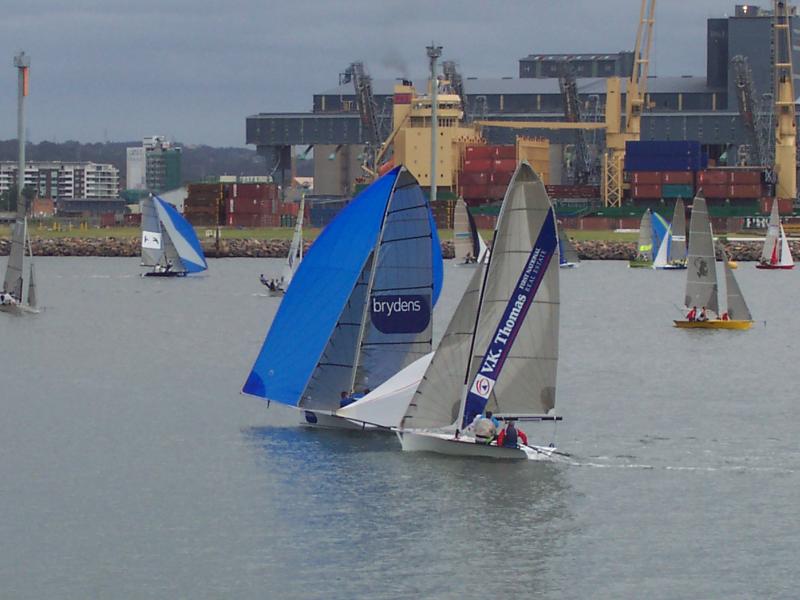 16ft skiffs sail at Port Hunter on most Saturdays from September to April. Every year there is a regatta that attracts many skiffs from throughout New South Wales.
The official Australian 16ft Skiff website is here.
---
Catamarans
Port Hunter encourages catamarans of all sizes to compete in our regular Saturday afternoon races.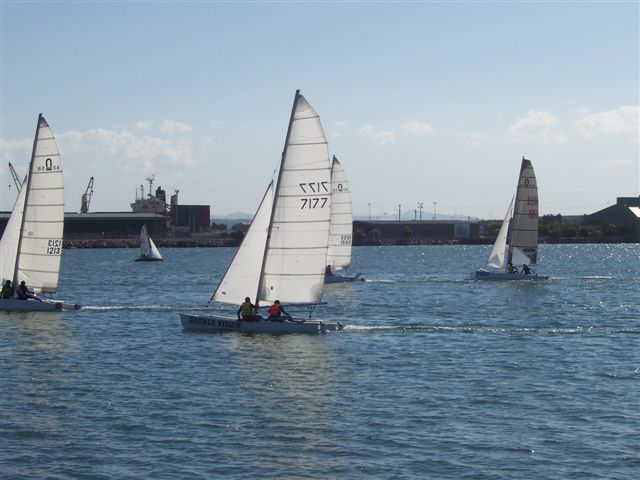 A good Australian catamaran website & forum is here.
The official Nacra website is here.
The official Hobie website is here.
---
MG14s
The MG14 is an intermediate sailing boat that is ideal for a couple of friends or for a parent/child, husband/wife, boyfriend/girlfriend crew to sail. (Even siblings have been known to sail MG14s together without too many arguments!)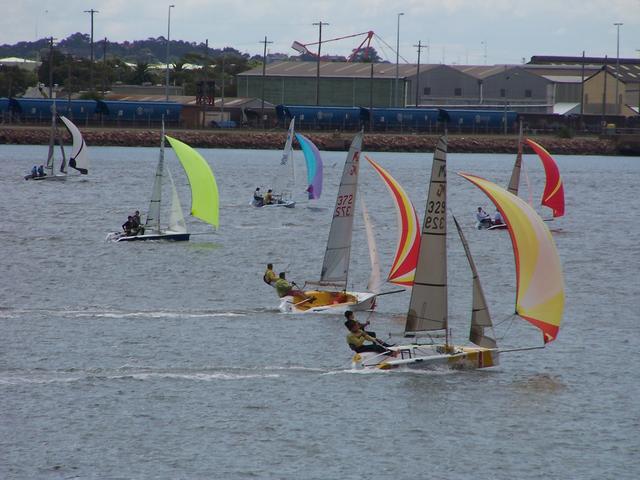 Picture from 2004/2005 Australian Championships, sailed at Port Hunter.
MG14s are sailed on Saturday afternoons throughout the season
The official MG14 website is here.
---
Flying Ants
These nippy little training boats have been enjoyed by the local kids since the 1990s.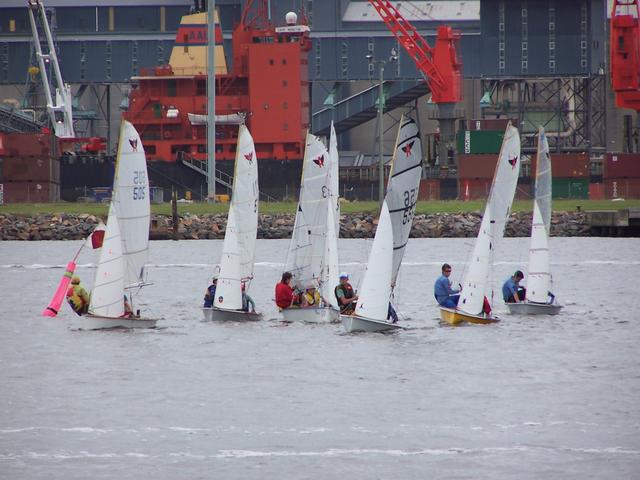 Flying Ants sail on Saturday mornings from September to April.
The official Flying Ant website is here.