Morgan and Jimmy Win, Bill and Ned Get Top 10 Placing
Port Hunter Flying Ant "Conditions Apply", sailed by Morgan York and Jimmy Hayman have wrapped up the NSW Championship after the final heats on Botany Bay. The pair have been in command of the series since winning the first heats at Toronto back in October and have earned praise from all corners of the Flying Ant and broader sailing community.
The other Port Hunter boat in the State Title series "Venom", sailed by brothers Bill and Ned Nissen, finished in the top 10 in the states. At the time of writing the final position wasn't known but it is believed to be either 5th or 6th. The Nissens have improved all season and now push the very experienced "Conditions Apply" right to the finish line in every race.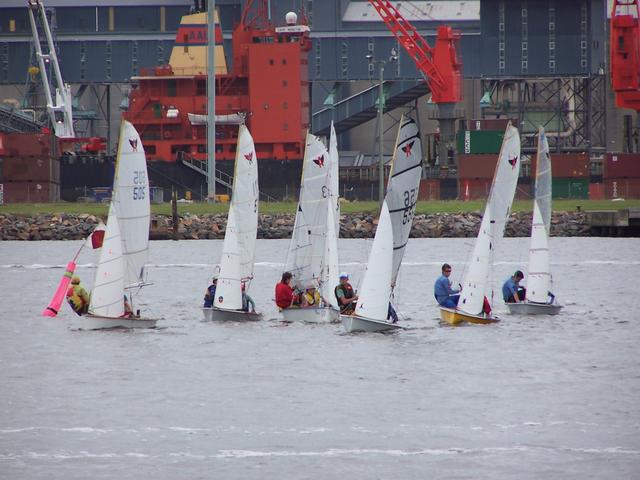 This picture from the Flying Ant State Title heat sailed at Port Hunter in October shows "Conditions Apply" (sail number 505) winning the start from a bunch of other boats including "Venom" (red shirt in the middle).